×
---
---
Head and Shoulders Instant Oil Control 2-in-1 Anti-Dandruff Shampoo + Conditioner 12.8 fl oz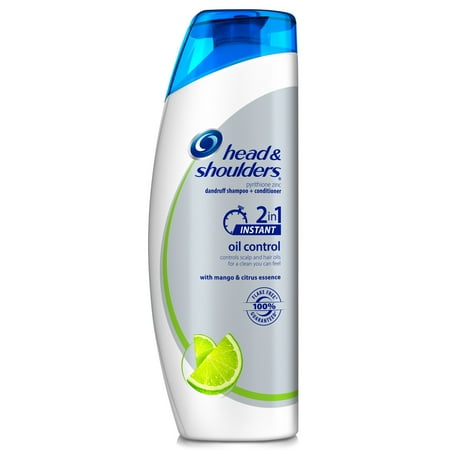 Head and Shoulders Instant Oil Control 2-in-1 Anti-Dandruff Shampoo + Conditioner:
Why choose Head & Shoulders?
A great anti-dandruff shampoo should do more than fight flakes. Head & Shoulders not only removes flakes but also protects your scalp from dandruff (1) and moisturizes your hair. That's why Head & Shoulders is the #1 Dermatologist recommended dandruff brand and World's #1 shampoo (3). Our products are tough on dandruff but gentle on hair so you can use them every day.
Try the full line of Head & Shoulders products:
From dry scalp to itchy scalp, dry hair to oily hair, and from a crisp green apple scent to handsome Old Spice freshness, Head & Shoulders has a version that's right for you. Explore our full line of shampoos, 2in1s, conditioners, and hair and scalp treatments.
Head & Shoulders Instant Oil Control 2-in-1 anti-dandruff shampoo + conditioner controls oil on your hair and scalp for a clean you can feel instantly
#1 dermatologist recommended dandruff brand
Clinically proven. Up to 100% flake free* (*Visible flakes, with regular use)
With mango and citrus essence
pH balanced and gentle enough for everyday use, even on color or chemically treated hair
3Action formula cleans, protects and moisturizes
World's #1 Shampoo* (*P&G calculation based on Nielsen sales information July 2016-June 2017)