×
---
---
Linenspa Shredded Memory Foam Pillow with Gel Memory Foam Layer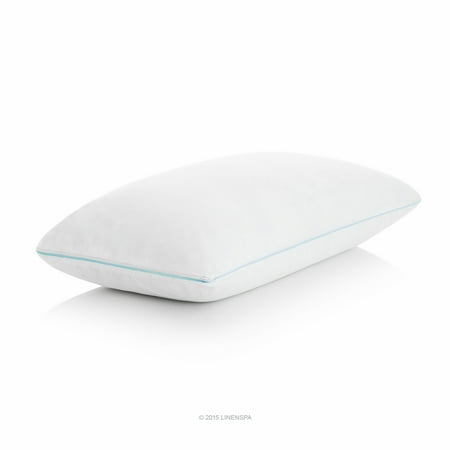 Comfort and Support
The Linenspa Shredded Memory Foam Pillow offers the comfort of memory foam mixed with the support and fluffability of a traditional down pillow. The inner fill consists of cushy clusters of memory foam, known for its ability to conform to the weight and curves of the body to eliminate pressure points and align the spine. This filling allows for airflow between foam pieces and can be patted and fluffed to create individualized loft and support.
Smooth Outer Layer with Temperature Control
An outer layer of gel infused memory foam offers a cooling effect and consistent feel. The foam in this layer is infused with gel beads that capture and distribute heat to improve temperature throughout the night. It also creates a smooth, even sleep surface.
Washable Cotton Cover
This pillow includes a 250 thread count cotton cover for added comfort. Made of 100% cotton percale, the cover is removable and machine washable for a clean, refreshing sleep environment.